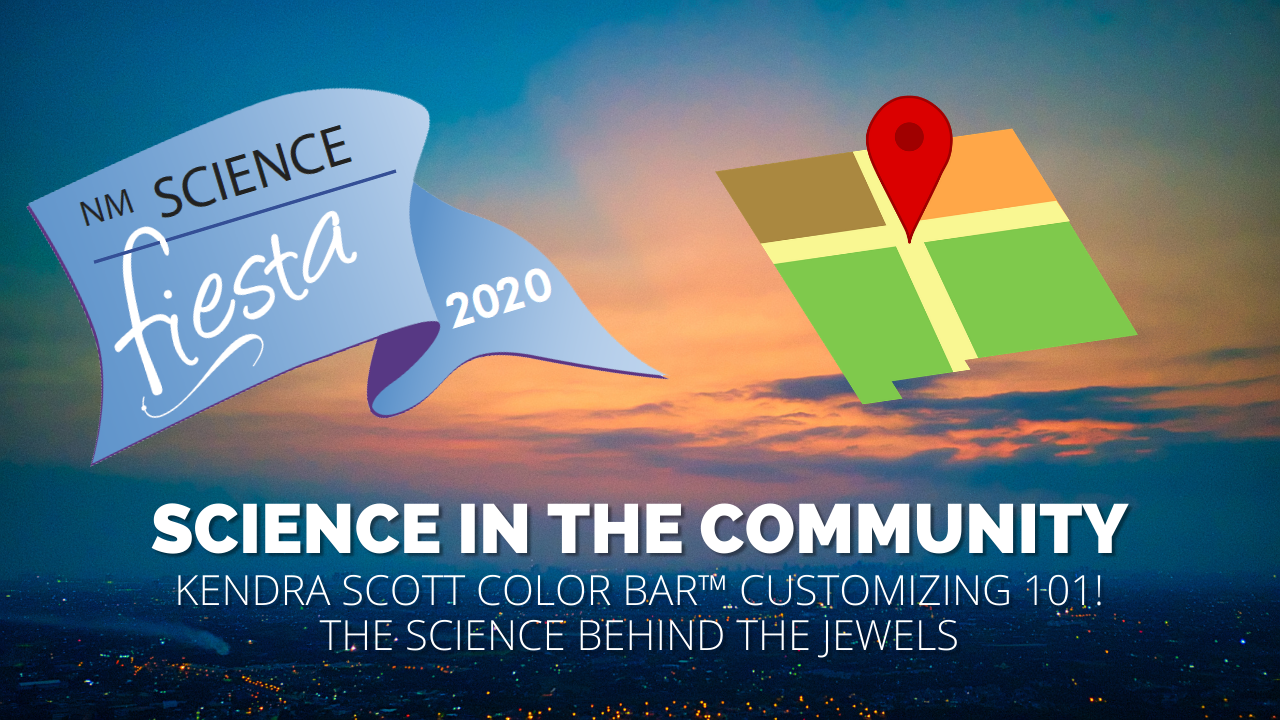 Science in the Community: Kendra Scott Color Bar™ Customizing 101! The Science Behind Jewels
Kendra Scott shows you how to design your own jewelry, customize bracelets, build designer rings. Join stylist Angelina as she teaches how to make custom jewels and the science behind the natural & synthetic stones at Kendra Scott's Color Bar.
20% of all purchases go back to Explora when you use the code: GIVEBACK9169
Science in the Community is a NM Science Fiesta event. Full event line up can be found on the Science Fiesta page.
Facebook Live
Event for all ages