Explora Adult Nights began in 2004 in response to requests from members and visitors who wanted to experience Explora in a whole new way: without the kids! Each adults-only evening features a unique theme with related activities—from performances and guest lectures, to art and science installations, to hands-on science experiments with surprising materials.
1. Online: You can select as many boxes as you'd like, each box is for two people to attend together. Email thajny@explora.us to set up multiple shipping locations.
2. Call the Adult Night Coordinator at 505‐600-6594 or e‐mail Thajny@explora.us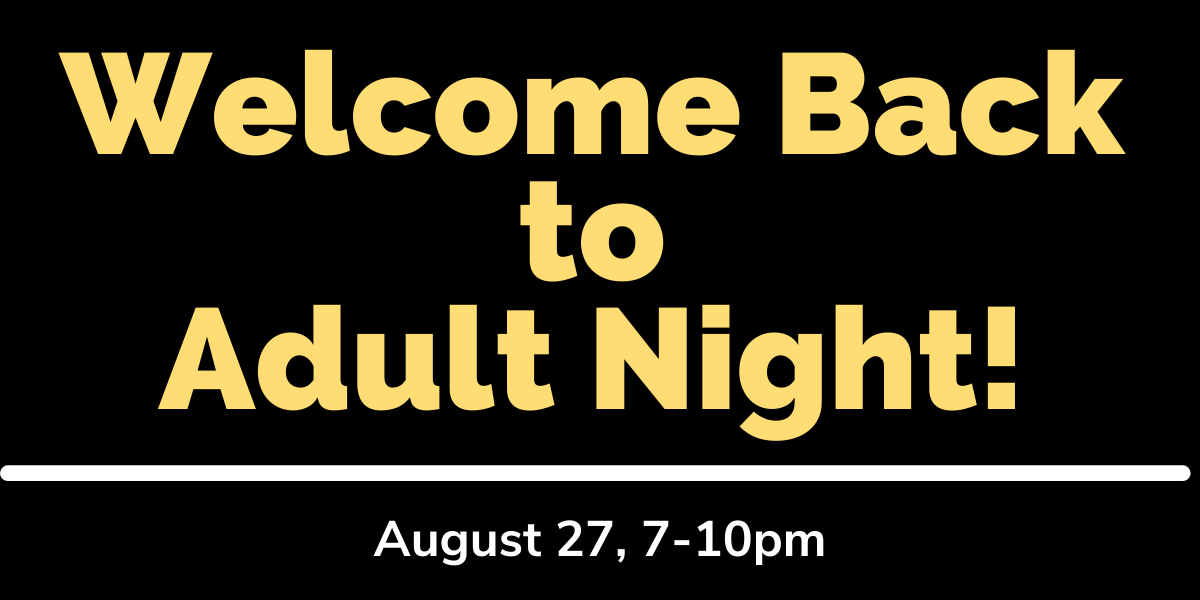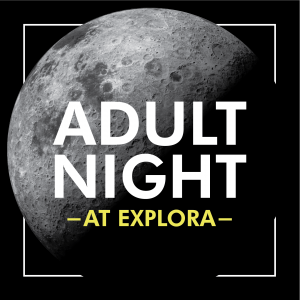 ---
A fun night out
at a great price!
---
Explora members Free  
Ages 18-64           $10         
65+, Students,
or Military (with ID) $7
September 16, 6-9 pm:
Feel the Beat!
Feel the beat at Explora's upcoming Adult Night! We'll have a silent disco headphone dance party, performances from the Dancing Turtle breakdancing crew, and live music from the Navy Jazz Band, "The Destroyers". The Bosque Amature Radio Club will also be joining us with their HAM Radios and The Albuquerque Astronomical Society will be there with their telescopes! Plus, we'll have Kimo's Hawaiian BBQ food truck on-site!
Tickets are Limited, Get Yours Now!
---
Following the CDC guidance for schools and other programs and spaces for children, Explora recommends face masks that cover the mouth and nose be worn at all times while at the museum. This is recommended for everyone over the age of 2. This is for the health and safety of our visitors, staff, and especially our friends who are too young to be vaccinated!
November 18, 6-9 pm: Burque Science

---
Spring 2021 Class Schedule
Wed., Jan. 20/ Thurs., Jan. 21/ Fri., Jan. 22/ Sat., Jan. 23
Be an inquisitive scientist as you concoct new substances. Investigate their characteristics as you first observe them and then manipulate them with your hands.
Wed., Feb. 3/ Thurs., Feb. 4/ Fri., Feb. 5/ Sat., Feb. 6
Get charged up about electricity. Make your hair stand on end with static electricity and go fishing with a balloon. Make a static box to take home.
Make Sense of Your Senses
Wed., Feb. 17/ Thurs., Feb. 18/ Fri., Feb. 19/ Sat., Feb. 20
Explore each of your five senses as you feel different textures, match pairs of scents, trick your eyes with illusions, identify mysterious sounds and more.
Wed., March 3/ Thurs., March 4/ Fri., March 5/ Sat., March 6
Observe and compare rolling systems using recycled materials, cups, and marbles. Test which shapes roll the best and create a roller coaster for marbles.
Wed., March 17/ Thurs., March 18/ Fri., March 19/ Sat., March 20
Separate light into the color spectrum and experience the colors that make up the rainbows. Use a variety of items to find rainbows and enjoy a colorful snack.
Wed., March 31/ Thurs., April 1/ Fri., April 2/ Sat., April 3
Roll up your sleeves and experiment with fruits, vegetables, and other solids to classify them as floaters or sinkers. We'll modify materials to make them float or sink, and design a foil boat to carry a cargo of pennies. How many pennies will your boat hold before it sinks?
Wed., April 14/ Thurs., April 15/ Fri., April 16/ Sat., April 17
Can you balance on one foot? Test out your sense of balance as you explore counter balance and center of gravity. Make a balanced art project to take home.
Wed., April 28/ Thurs., April 29/ Fri., April 30/ Sat., May 1
We'll dissect different fruits and vegetables to find out what's inside. Which one do you find the most interesting? We'll make colorful fruit and vegetable prints to take home and more!
Activities vary from semester to semester. For more information about this program please contact our Reservations office.
Phone: 505-600-6734
Email: reservations@explora.us
Para información en español, llame al 505-224-8323