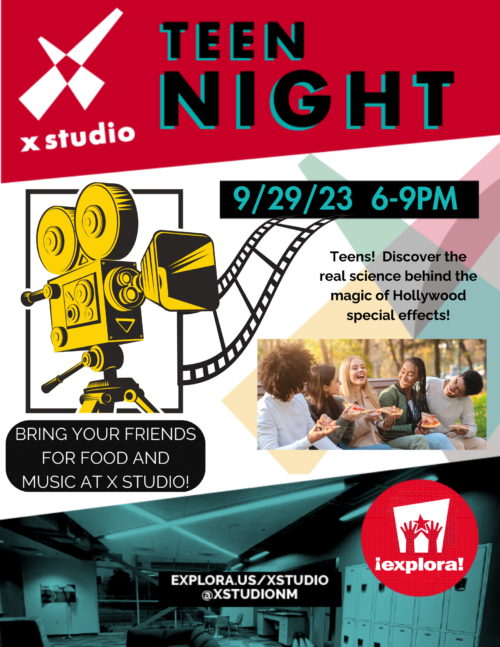 Teen Night: Movie Science
Join us for an electrifying night of cinematic exploration at Explora's Movie Science Teen Night! Embark on a thrilling journey where the silver screen meets the laboratory, as we delve deep into the fascinating world of science through the lens of your favorite movies.
Discover the real science behind the magic of Hollywood special effects, get hands-on with interactive experiments that will bring movie science to life, enjoy screenings of a science-themed films, and more!