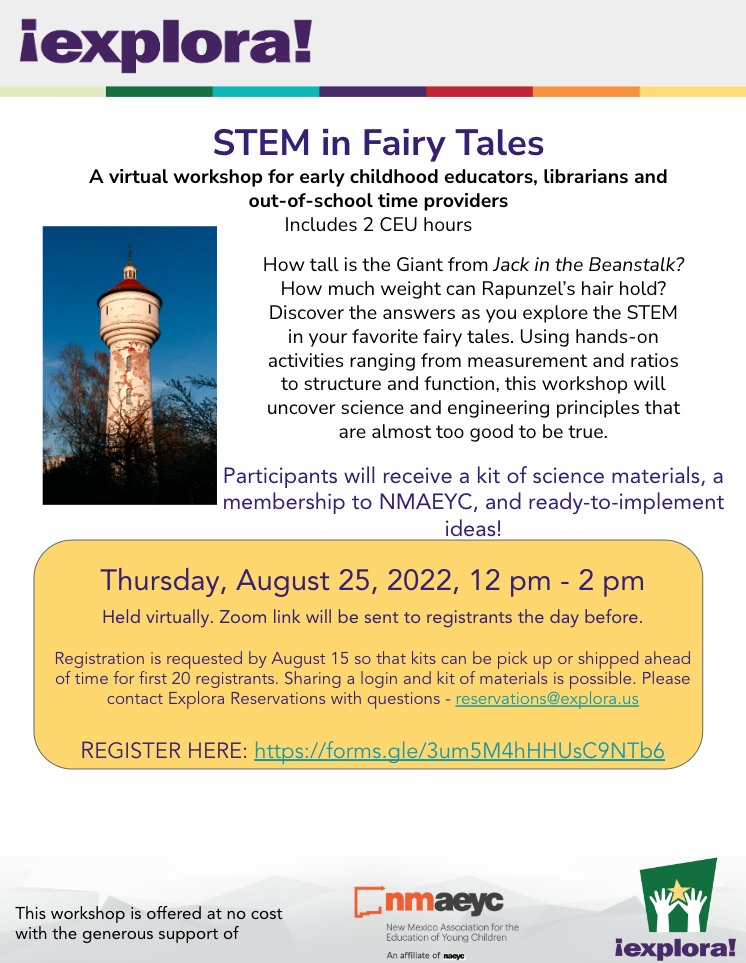 STEM in Fairy Tales: FREE Workshop for Educators!
How tall is the Giant from Jack in the Beanstalk? How much weight can Rapunzel's hair hold? Discover the answers as you explore the STEM in your favorite fairy tales. Using hands-on activities ranging from measurement and ratios to structure and function, this virtual workshop will uncover science and engineering principles that are almost too good to be true.
This is a free workshop, but registration is required. Register here.