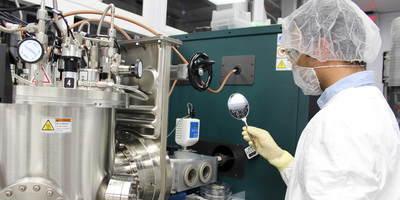 Science in the Community: Tour The UNM Manufacturing Training and Technology Center's Cleanroom
Matthias Pleil at The University of New Mexico gives you a behind-the-scenes tour of the UNM Manufacturing Training and Technology Center's (MTTC) Cleanroom.  MTTC Cleanroom provides a variety of micro fabrication equipment enabling companies, professors and students to learn, create, prototype and produce small microsystems devices.  Live-stream tour of UNM's MTTC Cleanroom – learn how we make really small things!

Science in the Community is a NM Science Fiesta event. Full event line up can be found on the Science Fiesta page.
Register* for free HERE.
Event for 9th – Adult
*This event will take place through Google Meet; pre-registration required for your online safety. Only one registration form needed per classroom or family.