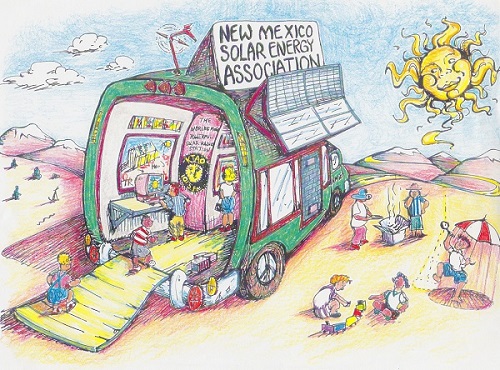 Science in the Community: The SunChaser Outreach Program
Science in the Community is a NM Science Fiesta event. Full event line up can be found on the Science Fiesta page.
Join Gabriel Maestas with the New Mexico Solar Energy Association as he discusses the design of the new Sunchaser developed for NMSEA as an education tool for displaying renewable energy concepts.
No registration required. Facebook Live on Explora's Facebook page.