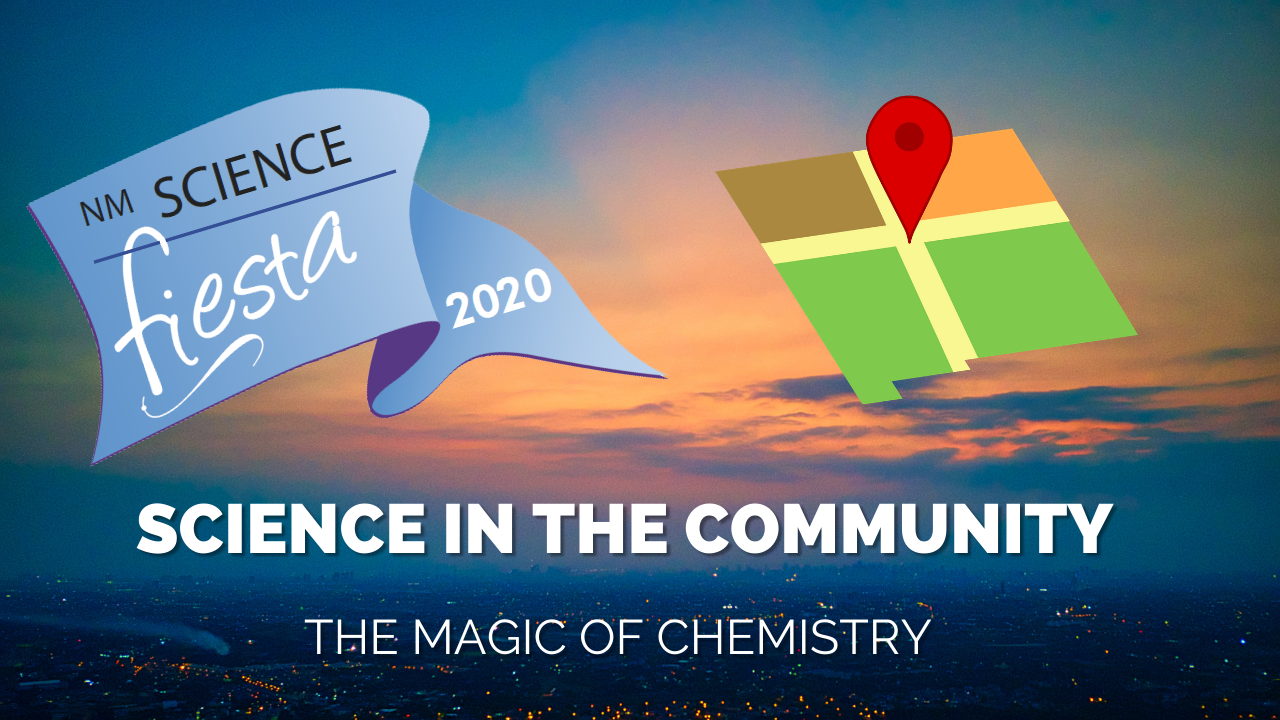 Science in the Community: The Magic of Chemistry
Explore the magic of chemistry with Sandia Labs scientists and engineers at the Advanced Materials Laboratory!
Science in the Community is a NM Science Fiesta event. Full event line up can be found on the Science Fiesta page.
Register* for free HERE.
Event for 3rd- 8th
*This event will take place through Google Meet; pre-registration required for your online safety. Only one registration form needed per classroom or family per event.