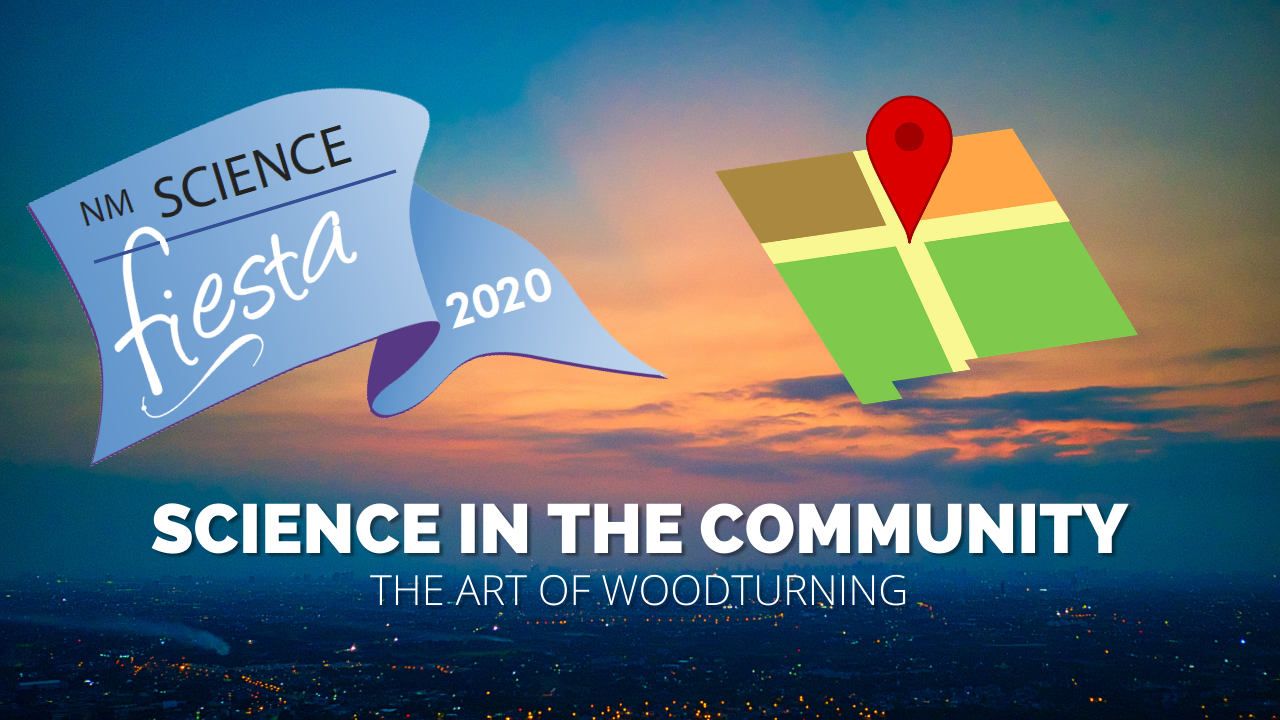 Science in the Community: The Art of Woodturning
Watch the beautiful art of woodworking live in action and learn tips and tricks for how to safely work with wood at home!

Science in the Community is a NM Science Fiesta event. Full event line up can be found on the Science Fiesta page.
Register* for free HERE.
Event for 3rd – Adult
*This event will take place through Zoom; pre-registration required for your online safety. Only one registration form needed per classroom or family per event.