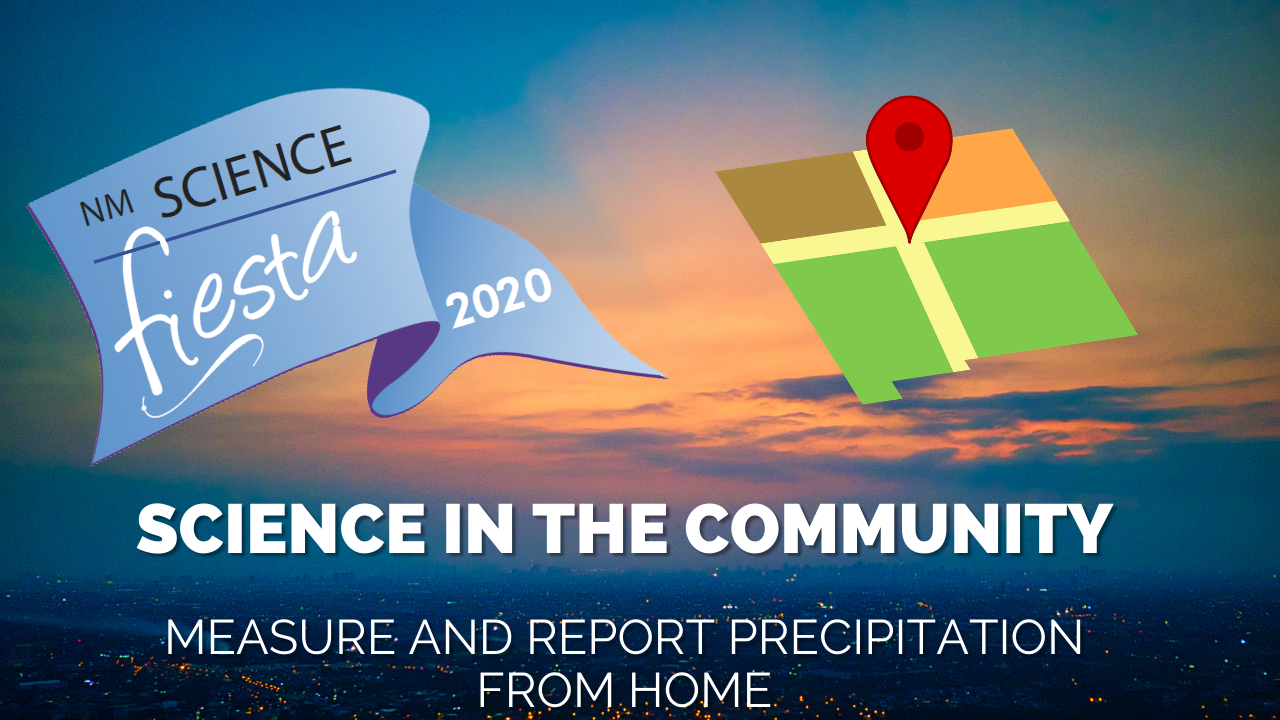 Science in the Community: Measure and Report Precipitation from Home!
Part of the Amateur Weather Forecaster Event Series led by New Mexico State University.
Learn how to measure and report precipitation from your own back yard with Noah Newman. Information and training will be provided, along with a question and answer period, and interested attendees are eligible for a discounted official rain gauge sponsored by New Mexico State University.
Science in the Community is a NM Science Fiesta event. Full event line up can be found on the Science Fiesta page.
Register* for free HERE.
Event for all ages
*This event will take place through Google Meet; pre-registration required for your online safety. Only one registration form needed per classroom or family.