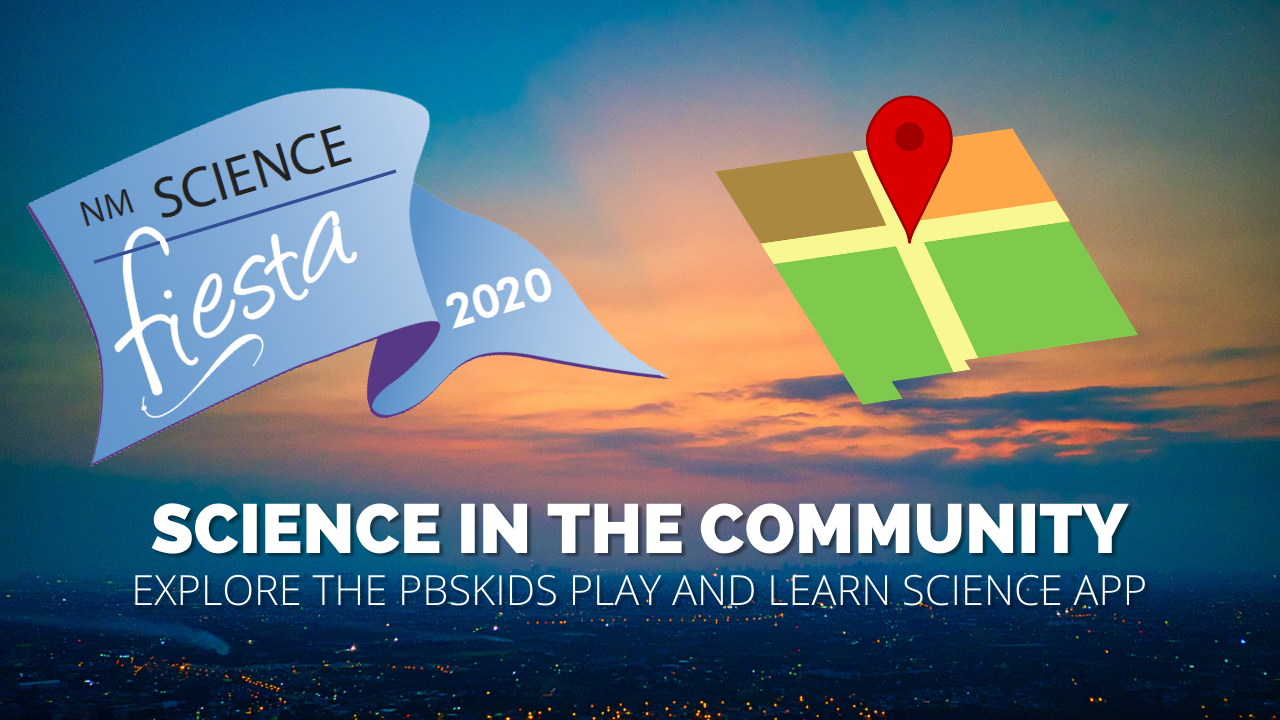 Science in the Community: Explore, Play and Learn Science with PBSKids
Explore the PBSKids Play and Learn Science App with NMPBS.
The PBS Kids Play and Learn Science App is a free APP downloadable on most mobile devices and available in English and Spanish.
Participants will be encouraged to download the free APP on their device during the session. The PBSKids Play and Learn App connects parents with free STEM learning opportunities and connects children with basic inquiry strategies with exploration of basic science concepts. Learn how you can guide children as they explore physical science properties like shadows, weather, water, and force and motion. We will discuss ways to get children excited about science using the APP, connecting vocabulary, and then connecting a hands on activity or two to tie it all together.
I guess, I would just lead an interactive session, we have electronic versions of the handouts that we can link them to and everything lives on a website, and then mostly and with the help of a moderator, they can download the app together explore it and do a quick hands on. I am probably going to explore shadows and weather with them, as everyone usually has access to a light and can create a shadow and observe weather patterns.
Science in the Community is a NM Science Fiesta event. Full event line up can be found on the Science Fiesta page.
Register* for free 

HER

E.
Event for parents and caregivers of young children ages 3-5 yrs.
*This event will take place through Google Meet; pre-registration required for your online safety. Only one registration form needed per classroom or family.