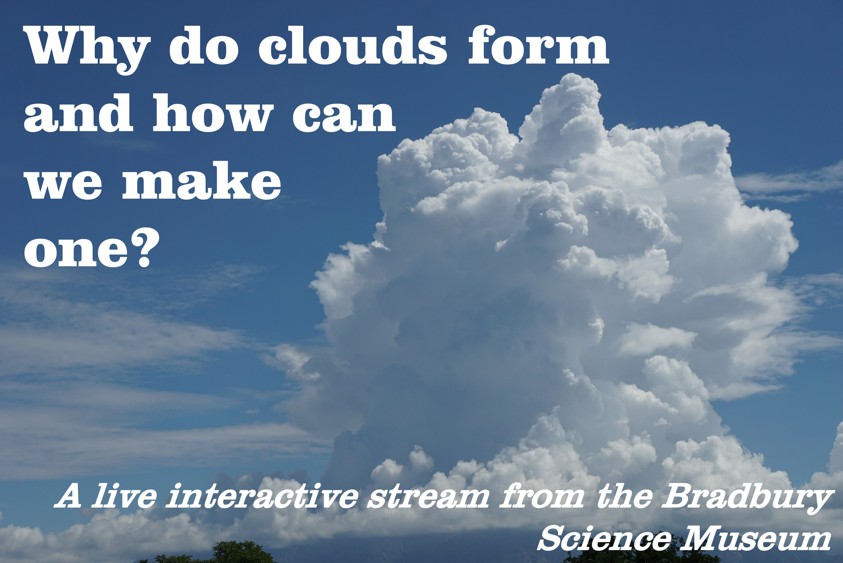 Science in the Community: Cloud in a Jar!
In this interactive live stream from the Bradbury Science Museum, we will discuss how & why clouds form, and recreate the conditions for clouds indoors. Viewers at home can follow along and make a cloud in a jar. Interaction encouraged! An active Q&A is planned throughout. You'll learn something new about clouds!
Science in the Community is a NM Science Fiesta event. Full event line up can be found on the Science Fiesta page.
Register* for free HERE.
Event for all ages
*This event will take place through Zoom; pre-registration required for your online safety. Only one registration form needed per classroom or family per event.