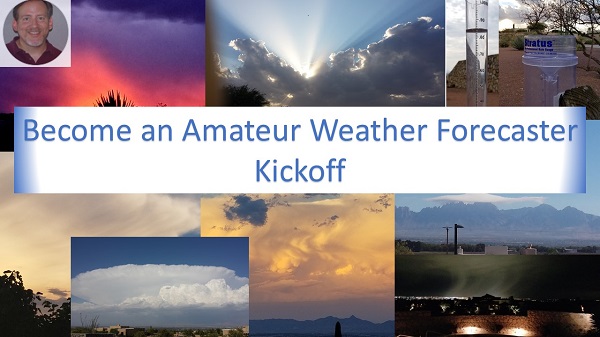 Science in the Community: Become an Amateur Weather Forecaster
Join us for the kickoff meeting of the Amateur Weather Forecaster Series where you will find out what weather related Science Destinations and Science in the Community Events are a part of this year's Science Fiesta. Dr. Michael DeAntonio (Dr. Mike), a fellow amateur weather forecaster, will show pictures and videos of various weather phenomenon, including a tornado! Interaction encouraged! Dr. Mike and other professionals in the fields of weather and climate will be available to answer questions from all weather enthusiasts.
Science in the Community is a NM Science Fiesta event. Full event line up can be found on the Science Fiesta page.
Register* for free HERE.
Event for all ages
*This event will take place through Zoom; pre-registration required for your online safety. Only one registration form needed per classroom or family.