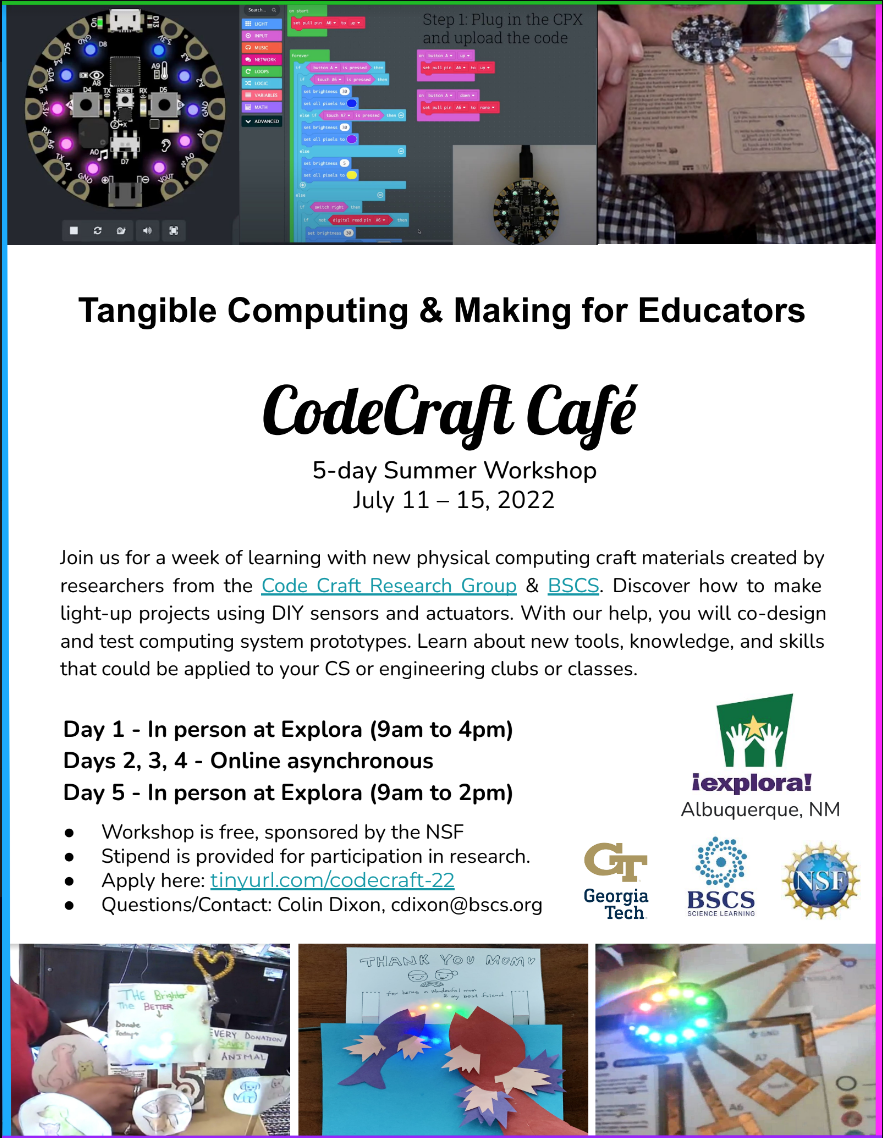 CodeCrafter Café: FREE Workshop for Educators
Join us for a week of learning with new physical computing craft materials created by researchers from the Code Craft Research Group & BSCS. Discover how to make light-up projects using DIY sensors and actuators. With our help, you will co-design and test computing system prototypes. Learn about new tools, knowledge, and skills that could be applied to your CS or engineering clubs or classes.
This is a free, hybrid event. but registration is required.
Day 1 – In person at Explora (9am to 4pm)
Days 2, 3, 4 – Online asynchronous
Day 5 – In person at Explora (9am to 2pm)
Questions/Contact: Colin Dixon, cdixon@bscs.org