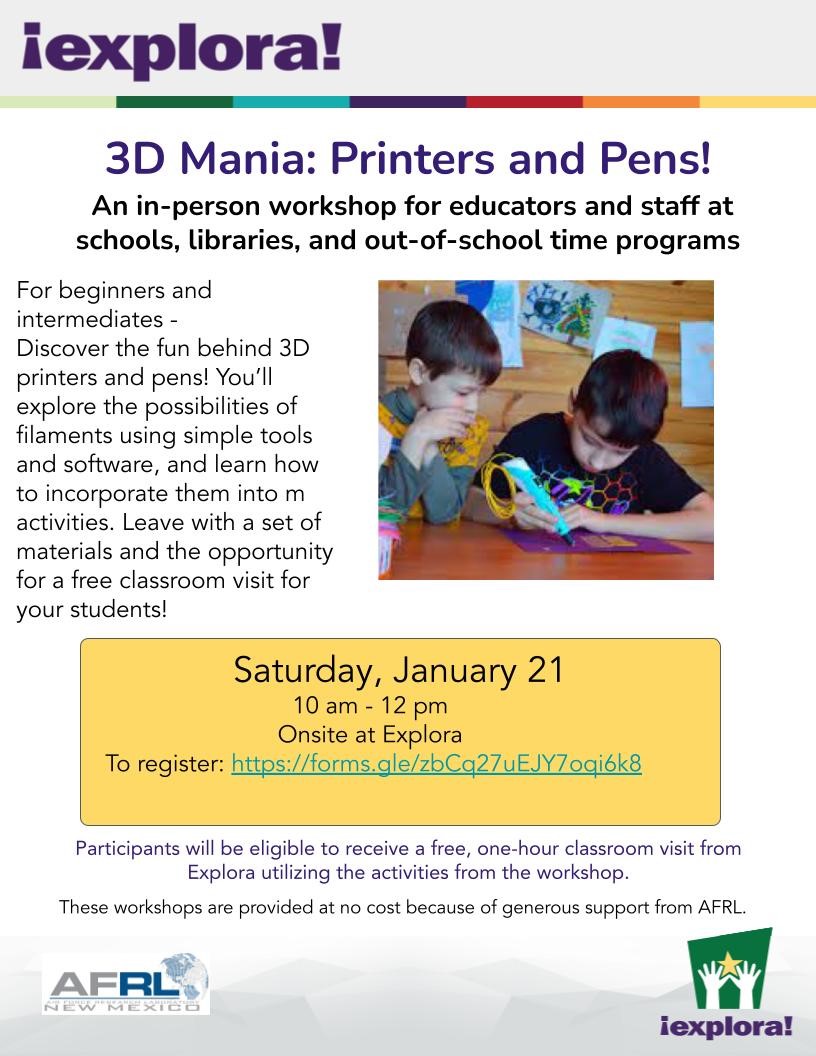 3D Mania: Printers and Pens!
FREE with Registration–2 CEU credits:
For beginners and intermediates – Discover the fun behind 3D printers and pens! You'll explore the possibilities of filaments using simple tools and software, and incorporate them into activities. Leave with a set of materials and the opportunity for a free classroom visit for your students!