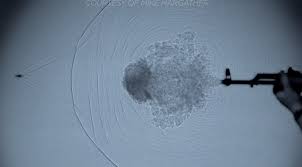 Science in the Community: Vacuum Chambers, Blast Shields, and Shockwave Schlierens
New Mexico Tech Mecanical Engineering Department is bringing you three sub-presentations: Shockwave Schlierens with Dr. Hargather, Vacuum Chamber Fun, and Blast Shield Basics.
Shockwave Schlierens covers optical analysis of shockwaves from explosions.
Vacuum chamber fun demonstrates what happens when you put random items in a vacuum.
Blast shield basics explains what blast shields are, how they are tested (with video examples from EMRTC), and an example build.
Science in the Community is a NM Science Fiesta event. Full event line up can be found on the Science Fiesta page.
Register* for free 

HER

E.
Event for all ages
*This event will take place through Zoom; pre-registration required for your online safety. Only one registration form needed per classroom or family per event.