Join Explora and Junior Achievement at the 2022 Montezuma Ball
Be part of more than 100 years of tradition, while supporting the educational missions of both Explora and Junior Achievement of New Mexico. Support Montezuma Ball today!
Montezuma Ball began 100 years ago, starting in 1902 as part of the New Mexico Territorial Fair. The tradition continued until the last historic Ball was held at the Alvarado Hotel in Albuquerque in 1968. In 2000, Heritage Hotels and Resorts restored this New Mexico tradition to inaugurate its new Alvarado Ballroom at Hotel Albuquerque. Since then, Montezuma Ball has raised millions of dollars for deserving nonprofits across New Mexico. The event includes cocktails, gourmet dinner, an entertaining and inspiring program, and after-party dancing.
Explora is the lead beneficiary of this year's Montezuma Ball. Your attendance at this year's event will support Explora's Next Great Minds campaign to develop a Cradle through Career STEAM Learning Campus in the Old Town/Sawmill neighborhood. The Campus will include Explora; X Studio, Explora's new STEAM workforce development center for teens (opening Summer 2022); and Brillante Early Learning Center (currently in development). Planned with community input and strategic partnerships, Explora's Cradle through Career STEAM Learning Campus will improve educational outcomes, drive economic development, and improve family and community prosperity. Learn more about the project by watching the video to the right!
Stay tuned for an event FAQ as we get closer to the party!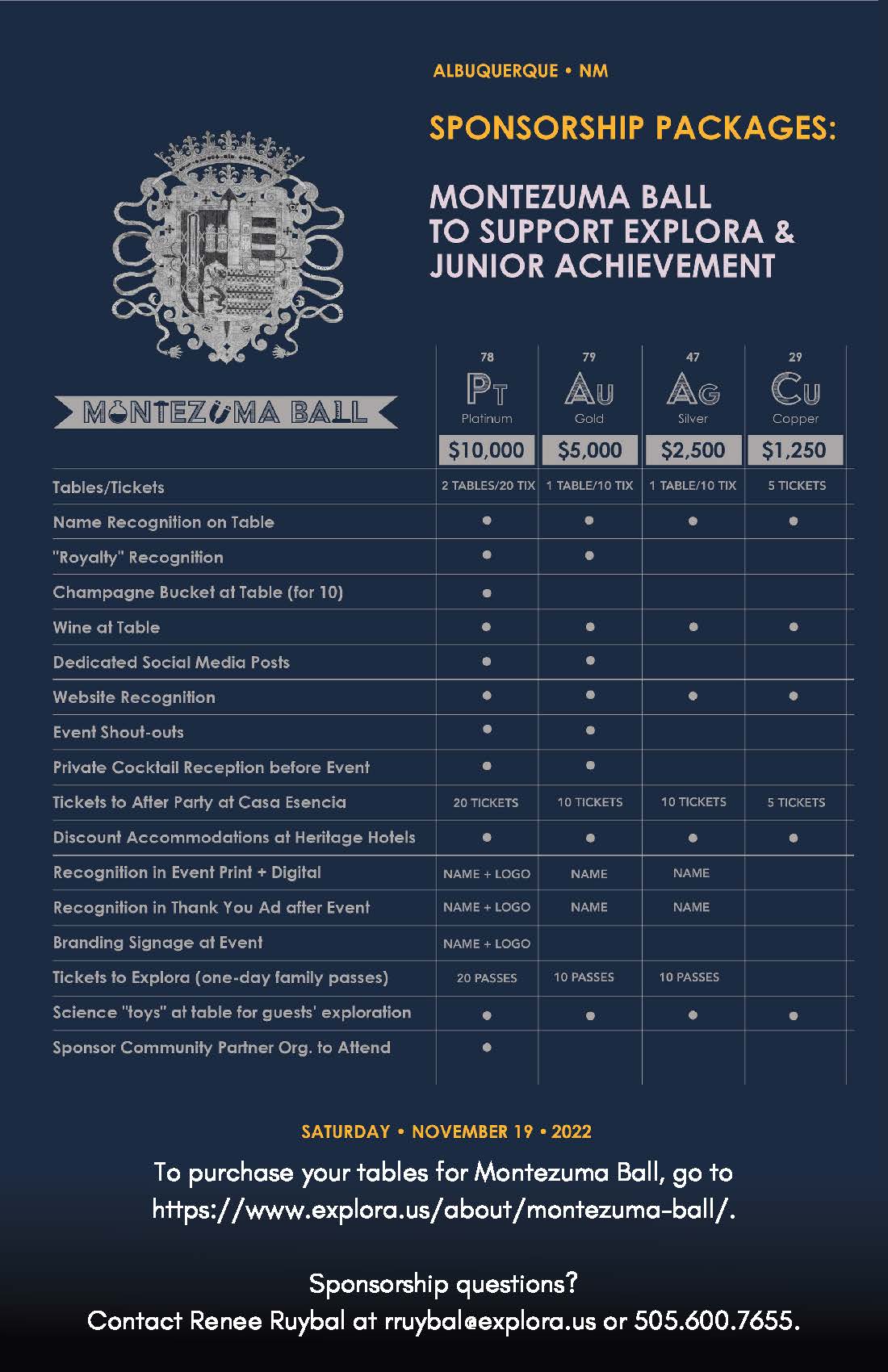 ---
Platinum Sponsorship
$10,000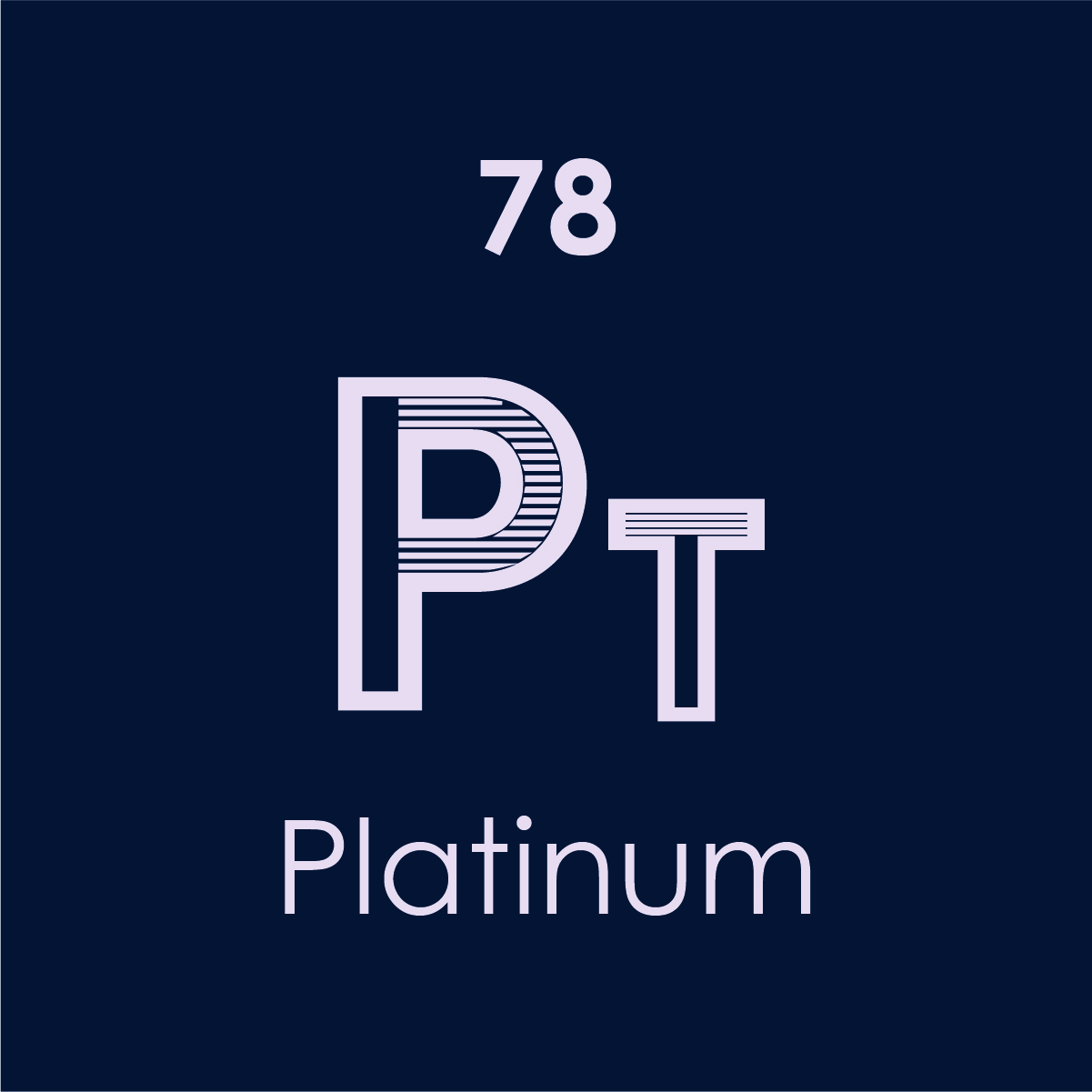 Two tables with premier seating

Name recognition on table

Champagne and wine with dinner

Private cocktail reception pre-event

Sponsor spotlight on social media; website recognition

20 tickets to after-party at Casa Esencia

Discount hotel accommodations at Heritage Hotels

Name & Logo in event program, branding signage, and thank you ad after event

20 passes to Explora

Science "toys" at table for guests' exploration

Sponsor community organization to attend
---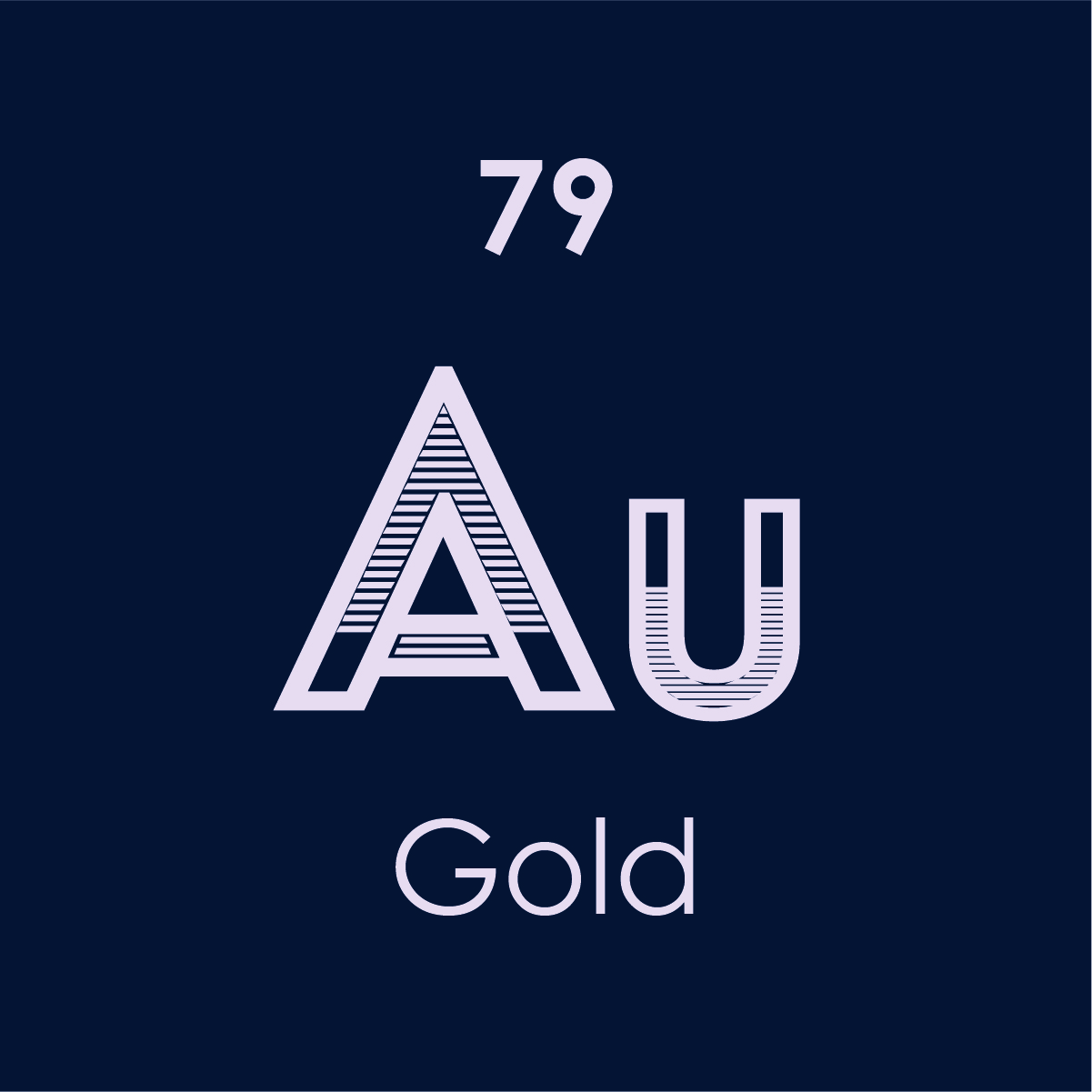 One table with premier seating

Name recognition on table

Wine with dinner

Private cocktail reception pre-event

Sponsor spotlight on social media; website recognition;

10 tickets to after-party at Casa Esencia;

Discount hotel accommodations at Heritage Hotels

Name in event program and thank you ad after event

10 passes to Explora

Science "toys" at table for guests' exploration
---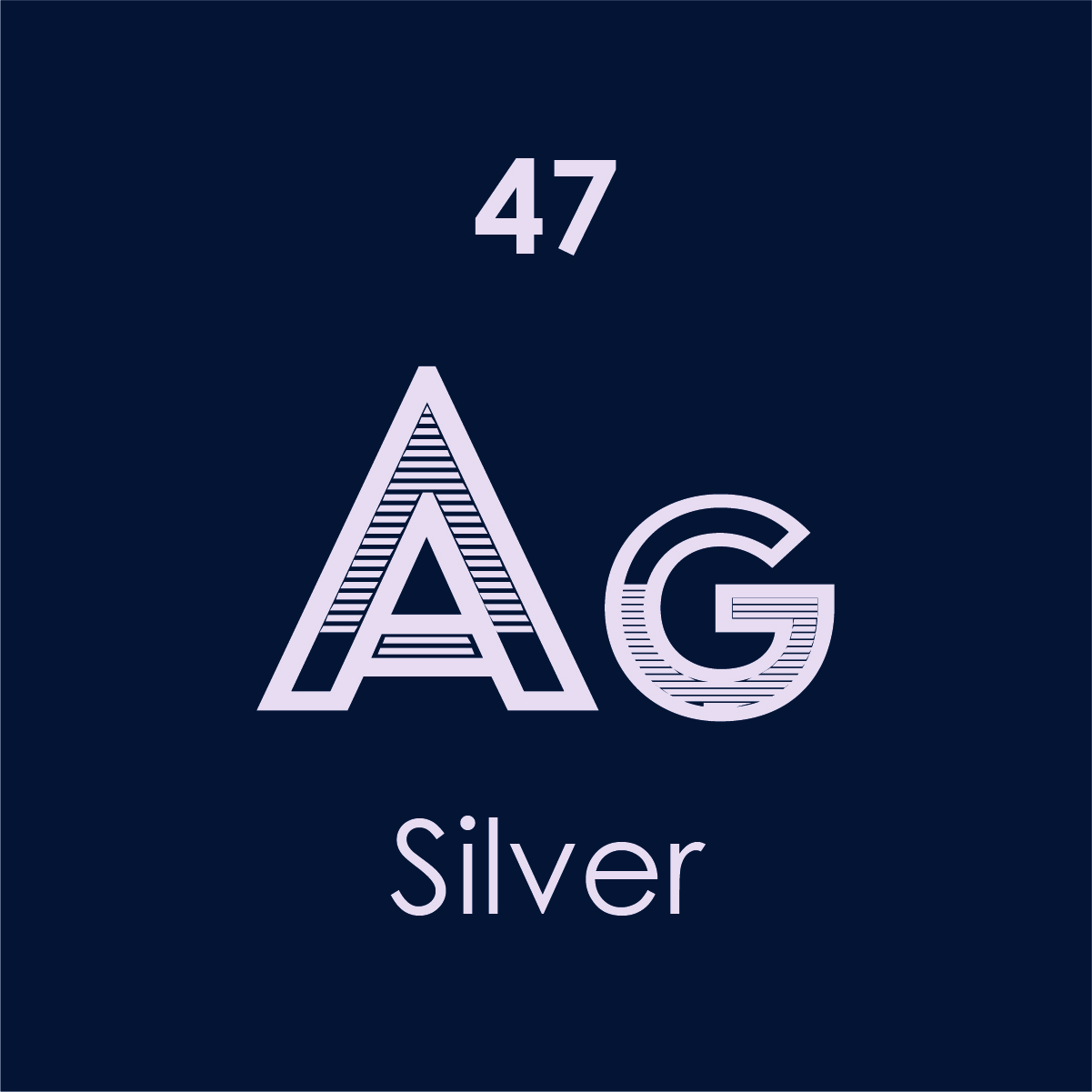 One table

Name recognition on table

Wine with dinner

Website recognition

10 tickets to after-party at Casa Esencia

Discount accommodations at Heritage Hotels

Name in event program and thank you ad after event

10 passes to Explora

Science "toys" at table for guests' exploration
---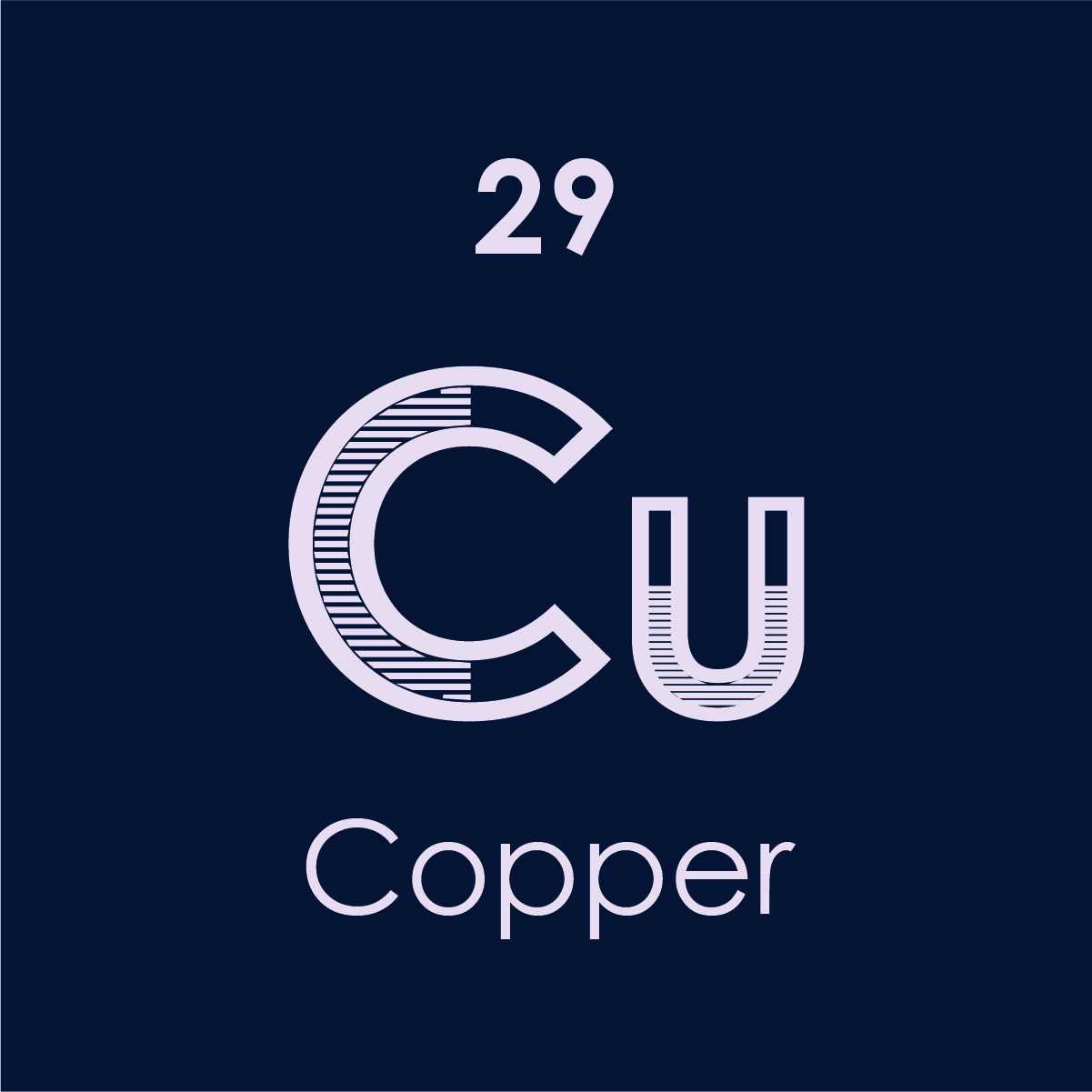 Five tickets at a shared table

Name recognition on table

Wine with dinner

Website recognition

5 tickets to after-party at Casa Esencia

Discount accommodations at Heritage Hotels


5 passes to Explora

Science "toys" at table for guests' exploration